Cayman Bogue Swim adds Sister Islands event to 2023 local swim calendar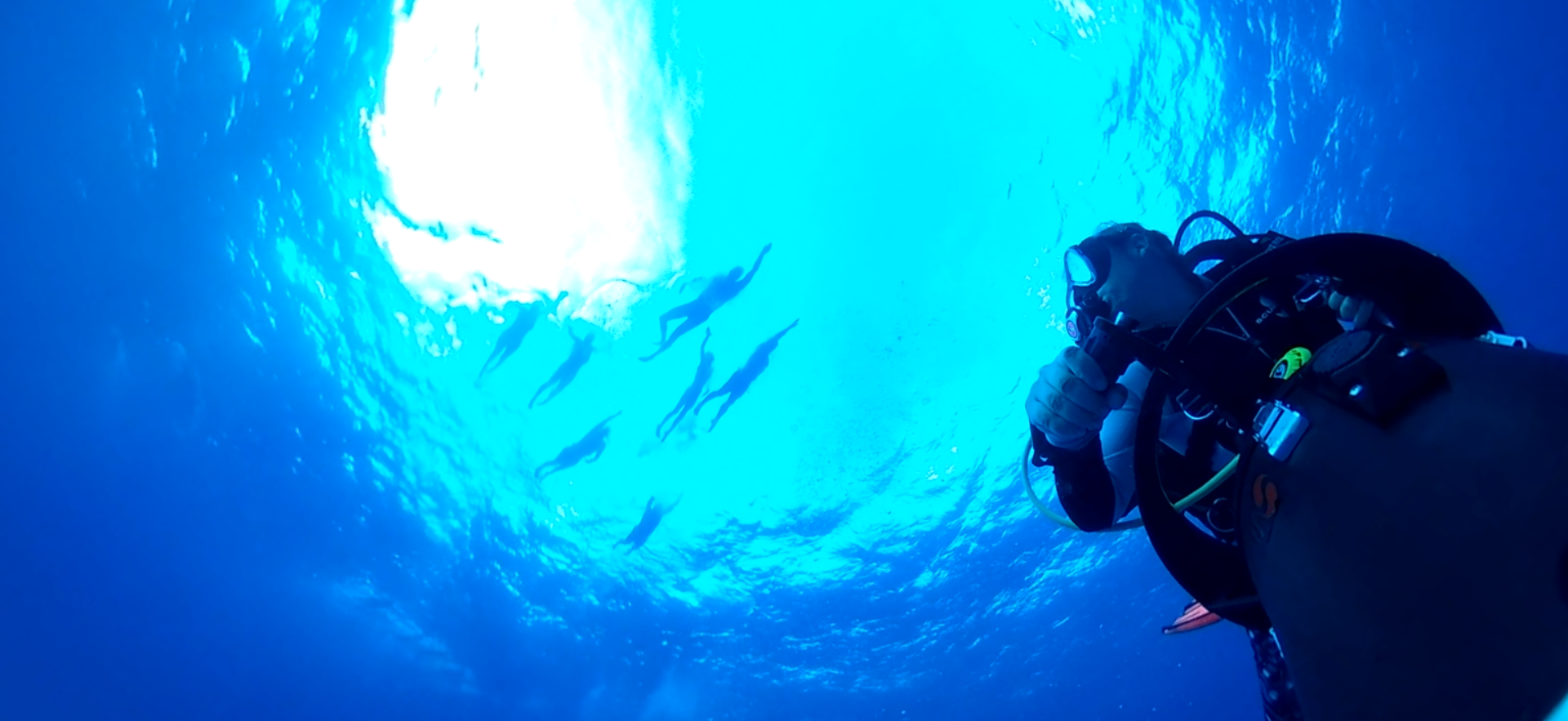 November 9, 2022
In September 2021, 16 local swimmers took on the challenge of swimming from Cayman Brac to Little Cayman, an open water swim of approximately 10 kilometres, to raise money for local non-profit the Central Caribbean Marine Institute (CCMI). After a very successful and fun initial experience, the organisers plan to make this an annual event to help bring endurance swimming events to the Sister Islands.
With such interest after the inaugural event, the 2023 Cayman Bogue Swim has increased the number of available registrations to 50 swimmers, has opened registration to swimmers both locally and abroad, will include several categories of registration, and will feature an expanded weekend of fun and activity in Little Cayman. Participants and their supporters can plan to join other Bogue swimmers for a welcome drinks/packet pick up event on the Friday evening, Bogue Bash: Band and BBQ celebration dinner on the Saturday evening, a tour of CCMI, and more. The weekend will begin Friday, 28th April 2023, with the actual swim starting at 8 am on Saturday, 29th April. The swim starts at Scott's Dock, Cayman Brac and finishes at Point of Sand on Little Cayman.
Swimmers can choose to register in the competitive 'race' category, open water swim category, or as a relay team of two or four persons. No matter the race registration category, the Cayman Bogue Swim is an opportunity for swimmers of all ages, backgrounds, and mixed ability to share in a unique physical and mental challenge that has only been completed by a small number of swimming enthusiasts.
Swimmers can register for the event at https://donate.reefresearch.org/BogueSwim2023. Registration is US $325/person, and it includes event registration, welcome pack, event shirt, event swim cap, entry to welcome drink event/packet pick-up, locally made finisher medal, entry to the Bogue Bash: Band & BBQ event, tour of CCMI, transport via boat to the start line from Little Cayman, in-water support, and include a donation to CCMI in support of their work. Flights, lodging, all other meals, and incidentals are not included in the registration fee and are the responsibility of the participant.
The organisers of The Cayman Bogue Swim once again selected CCMI as the beneficiary of event proceeds, and unlike last year, swimmers will not have to engage in significant fundraising as part of their commitment to swimming in the event. However, anyone wishing to support the participants and their efforts to swim across the Bogue are welcome to donate to the online fundraising page: https://tinyurl.com/Bogue2023.
All donations support CCMI and their work to protect and restore coral reefs in the Cayman Islands through impactful research and innovative marine education experience for students. For more information about the swim, please visit their Facebook page: https://www.facebook.com/caymanbogue.