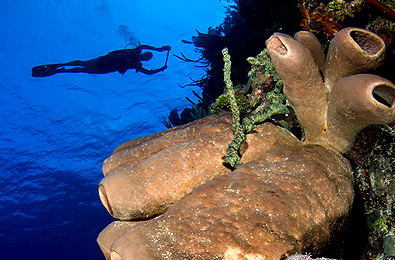 CCMI seeks to hire innovative, creative, early career scientists who can make great discoveries.
Please check regularly for new opportunities to join our team.
Approximate Start Date: 15/05/18
Responsibilities:
Coordination and Management
To coordinate, lead and teach all educational visits to the Little Cayman Research Centre, which includes CCMI's K-12 programmes and citizen science programmes, under the guidance of the Science and Education Program Manager
Handle and ensure that all education groups have received and completed all necessary paperwork such as waivers and other technical documents
Manage and develop the Education Intern during their time at Little Cayman Research Centre
Ensure safe, tidy, and efficient operation of classroom, field equipment and any laboratory equipment required for educational and citizen science programs
Management of classroom facilities and equipment including cleaning, inventory and resupply
Lead and manage in-water activities such as snorkels and dives
Act as the liaison between CCMI and university groups for all educational equipment matters
Development
Develop lecture materials for university classroom presentations
Assemble materials, supplies, gear and equipment for class laboratory exercise and field trips
Interact and build relationships with marine educators, visiting researchers, university groups and the local community
Identify opportunities and take advantage of them to build and develop the education and outreach programs based in Little Cayman
Catalyze and motivate Education Intern to develop new approaches to education
Other
Operate small boats used for class field trips
Assist with any and all research activities as required
All employees assist the field station manager with general operations including, for example, helping with meal services, facilities maintenance, giving tours and talks, helping with preparing boats for field work.
View Full Position Description HERE.