The Edmund F. and Virginia B. Ball Ocean Science Scholars Programme supports students at the beginning of their science careers, serving to inspire, mentor and create a flow of opportunity for local students with an aptitude in this discipline.
This programme provides for two local, Caymanian students annually to come to the Little Cayman Research Centre for a period of 3 to 6 months and work alongside researchers and educators, building skills and opening doors to future educational and professional opportunities.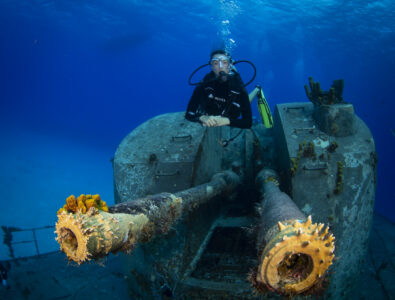 Ocean Science Scholar - Marine Education Intern
CCMI's second Ocean Science Scholar was Cassandra Macdowell, who interned with CCMI from February through May of 2019. Cassandra is a young Caymanian, born and raised on Cayman Brac, who is aspiring to become an environmental researcher and conservationist. After graduating high school, Cassie decided to take a year off to focus on volunteering. Since then, she has worked alongside the Department of Environment to tag and monitor Sister Islands Rock Iguanas as well as manage the green iguana culling initiative, Green GO, on the Brac a group that she spearheaded. Additionally, she is a Guy Harvey Ocean Foundation ambassador who has worked with the foundation on multiple stingray surveys in Grand Cayman and has accompanied the team to Mexico to film an educational documentary on whale sharks and manta rays. Cassie is not only a published photographer and avid scuba diver but also promotes sustainable fishing and holds a Cayman Islands Angling Club record.
Her passion for the environment was recognized at the CCMI Festival of the Seas Gala in November 2018 where she was the recipient of the 'Rising Star' award.
Cassie assisted with education groups ranging from elementary students through university courses. She also gained skills as a scientific diver, assisting with CCMI's coral restoration and the Smithsonian Institute's seagrass project taking place at CCMI's Little Cayman Research Centre. Cassie was also involved in several different aspects of Reefs Go Live, helping to develop programme materials, and serving as an underwater cable handler and topside host during various live broadcasts.
Cassie is currently continuing her professional track in conservation on Grand Cayman, serving as a field officer for the Blue Iguana Recovery Programme.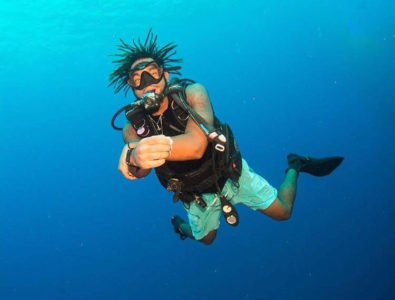 Ocean Science Scholar - Marine Education Intern
CCMI's first Edmund F. and Virginia B. Ball Ocean Science Scholar Marine Education Intern was Dimitri Myles, a 19-year-old Caymanian who matriculated from Caymanian government schools, East End Primary School and Clifton Hunter High School. He attended CCMI's Edmund F. and Virginia B. Ball Caribbean Marine Ecology Camp in 2015 and returned to the programme in 2016 as a camp counselor's assistant. Dimitri began taking courses toward an associate degree at the University College of the Cayman Islands, where he was a member of the Eco-Club. At the same time he became certified as an open water scuba instructor and began work with Ocean Frontiers on Grand Cayman. He has also taken advantage of any opportunities available, including volunteering with Guy Harvey to research the stingrays at Stingray City, volunteering with DoE turtle nesting and shark logging as well as helping to maintain the coral nursery at Ocean Frontiers. Dimitri applied for and was accepted as CCMI's Marine Education Intern, a position he held from October 2018 through January 2019.
Dimitri developed new skills and grown as a young professional during his time with CCMI. He became a confident public speaker, delivering lectures to student and citizen science groups as well as to the local community through the Reef Lecture Series. He also gained skills in task management, logistical organization, group coordination, and teaching. Dimitri put his scuba instructor experience to use guiding students on snorkelling excursions and scuba dives and took on an added level of complication as some groups were conducting surveys and collecting data in water. During his internship, Dimitri assisted with a dozen education programmes and gained experience by assisting with research and maintenance of projects in CCMI's coral nurseries and with visiting scientists from the Smithsonian Institute. With this new boon of skills and experience, Dimitri now plans to finish his associate degree at UCCI and then continue on to pursue a Bachelor of Science in Marine Science. He hopes to be able to attend James Cook University in Australia (where he has already been admitted). Dimitri hopes to return to CCMI throughout his academic career as an intern and potentially as a researcher or educator in the future.
Art & Phyllis Grindle Foundation Interns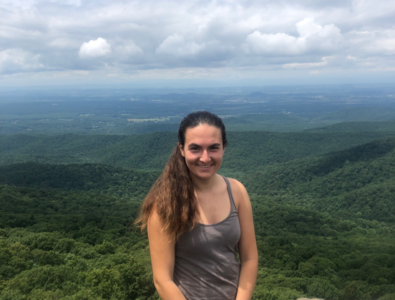 Marine Research Intern
Sophia joined the CCMI team in May of 2019. She is originally from New York City and completed her BSc in Marine Science with a minor in Chemistry at Eckerd College in St. Petersburg, Florida. She also spent a semester abroad at the University of Queensland in Brisbane, Australia. During her undergraduate career she conducted research on a small-scale aquaponics system, as well as working in Israel studying chimerism in corals of the Red Sea, and working with anemones as a model for understanding changes in the coral holobiont. Sophie is also an SDI Open Water Scuba Instructor. Sophia will be assisting with the various research projects being conducted, including helping to support coral nursery projects, and the projects of visiting scientists. She is incredibly excited to share her passion for marine research and to have the opportunity to work towards a more resilient future for coral reef ecosystems.