K-12 Programmes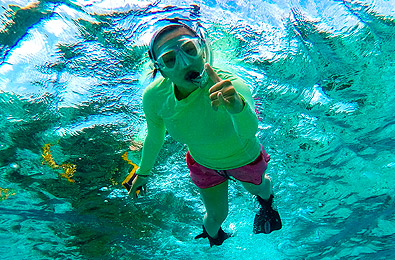 CCMI's 3-day Marine Ecology Courses are open to both primary and secondary schools in the Cayman Islands. The team at CCMI tailor course content to compliment the curriculum and make the most of the student's time with CCMI. The course introduces students to tropical marine biology, ecology and conservation at one of the world's most beautiful coral reefs. CCMI's aim is to change students' attitudes and behaviors about the ocean whilst having fun exploring Little Cayman. Activities typically include snorkeling, species identification, beach cleanup, field trip to the National Trust Booby Pond, guided iguana tour, lionfish dissections and a range of interactive classes.
"I'm always impressed with the level of engagement of students at all learning levels and the way the presenters improve the content and activities each year."
Karlene Buckle, Cayman Prep Grade 6 Teacher, Cayman Islands

"The activities were varied, and covered many of our curriculum outcomes. The variety of unique research opportunities was excellent."
James McGill, St Ignatius Grade 12 Teacher, Cayman Islands

"I had so much fun snorkeling and learning about the reef. I can't wait to come back to CCMI again someday soon!"
Trevon F., Year 6, George Town Primary School 2018, Cayman Islands

"It was fun being with my classmates, learning about marine life and how we can protect it."
Kai R.,Year 6, West End Primary School 2018, Cayman Islands
COST
CI $375 per student
CI $250 per instructor
CCMI provides scholarship opportunities for government school groups in the Cayman Islands. To become a sponsor please click HERE.
For more information about the Marine Ecology Course, contact CCMI's education team directly via email.
Edmund F. & Virginia B. Ball Caribbean Marine Ecology Camp
Programme Dates: 5th – 11th August 2019
Spend a week scuba diving and snorkeling at one of the world's most stunning coral reefs. High school students (14 – 18 years old) will learn about tropical marine ecology and conservation in our interactive programme where no day will be the same! Students will benefit from lessons and frequent interaction with experts in marine ecology including researchers and resident graduate students. Divers and non-divers are accepted into the programme.
What students will gain from the experience
Camp activities include building underwater robots, lionfish cook-offs, underwater fish and coral ID classes, UV night dive, island-wide scavenger hunts, beach bonfires and so much more! For returning students, we will build on their experience from the previous year, using underwater robots to and use their fish identification skills to conduct a fish survey, for example.
"My favorite experience's each year during CCMI's camp is getting to swim with the incredible animals and fish in the sea. This year we saw lots of eagle rays and even got to watch a relationship called 'nuclear hunting' which is when other fish join the ray to eat leftover food it's done with while swimming alongside it."
Anna Symens – United States of America (CMEC 2017, 2018)

"I really enjoyed the whole week of diving and conducting research, but one of my favorite things thoughout the week was going out and planting staghorn coral on the reef. I know this kind of restoration will be a great benefit to the our local economy in a few years time and I just can't wait to come back to CCMI in the future to see how the outplanted corals are doing. I hope to leave Cayman to get a higher education so that I can come back and do more diving and research on all of our corals and help cull the lionfish."
Jesse Jackson – Cayman Islands (CMEC 2015, 2016, 2017)

"Aside from the great knowledge I gained by attending CCMI's week long CMEC, I also gained unforgettable experiences from the warm-hearted staff, who felt like more than just instructors…they are really cool role models and definitely now my friends to say the least!"
Jacob Whewell – Cayman Islands ( CMEC 2017)
Caribbean Marine Ecology Camp is Sponsored by The Edmund F. & Virginia B. Ball Foundation
Scholarship Information 
Applications are currently open for five fully funded scholarships from the Edmund F. and Virginia B. Ball Foundation in support of the Central Caribbean Marine Institutes (CCMI) Caribbean Marine Ecology Camp (CMEC), running from 5th – 11th August 2019.
Applicant Requirements

–       A permanent resident of the Cayman Islands or a Caymanian passport holder

–       Between the ages of 14-18

–       Be in Excellent Academic Standing (3.0 GPA scale or equivalent)
Scholarship application is available HERE.
For more information about the Edmund F. and Virginia B. Ball Caribbean Marine Ecology Camp, contact CCMI's education team directly via email.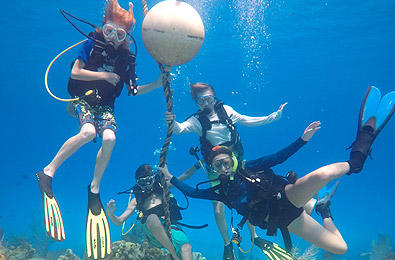 Young Environmentalist Leadership Course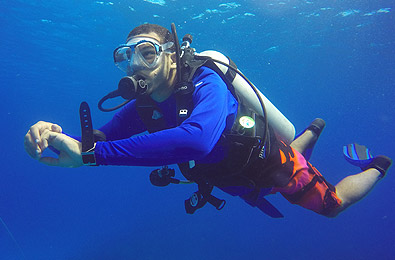 CCMI's Young Environmentalist Leadership Course (YELC) provides an opportunity for 10 local students to continue their educational pathway in the marine sciences. Over the course of the spring, summer and fall semesters, YELC participants complete their PADI Open Water, Advanced, and Rescue Diver certifications and they attend two separate week-long courses with CCMI Education specialists on Grand Cayman and Little Cayman. Students work on field projects, learn to use instruments and equipment to broaden their horizons and experiences that can be used in the workplace. Students also take part in night dives, lionfish dissections, CV workshops, mock job interviews and assist with CCMI's ongoing research.
This programme works to build skilled and enthusiastic environmental ambassadors. Students are exposed to the breadth of opportunities in the marine industry and as a result, make important connections for employment and internships. Local businesses that are involved in the programme include Go Pro Diving, DiveTech, Cayman Eco Divers Foundation, The Blue Iguana Recovery Programme, The National Trust of the Cayman Islands, Shark Conservation Cayman, Plastic Free Cayman, Red Sail Sports, Ocean Frontiers ProYacht, Cayman Kayaks and government agencies include the Cayman Islands Department of Environment, John Gray High School, Clifton Hunter High School and the Cayman Islands Further Education Centre (CIFEC). The YELC programme bridges an important gap for local students that do not have access to post-school education in the Cayman Islands, breaking down financial and educational barriers.
"I would say the programme actually put me on a career path… it really opened my eyes to what I wanted to do in the future."
Tyler Watler – YELC 2015

"This programme has given me so many networking opportunities for my future in watersports in Cayman. Everyone should apply for this programme and take advantage of the awesome opportunity that CCMI is offering. It allows people like me who grow up on an island to experience the underwater world."
Uton Whittaker – YELC 2018

"This is a programme that all young Caymanians should apply to because it is a great opportunity for us to receive training in diving up to rescue divers and master divers. It's a lot of work having to meet every weekend, but it's worth it."
Storm McLean – YELC 2018
YELC is supported by Foster's Food Fair IGA, Go Pro Cayman and Cayman National Bank.
For more information about the YELC Programme, contact CCMI's education team directly via email.