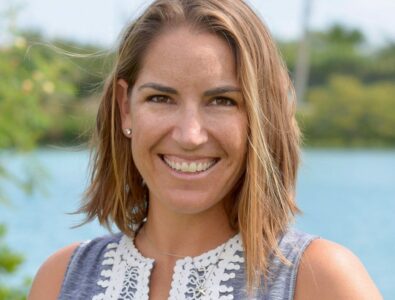 Dr Gretchen Goodbody-Gringley
Director of Research
Dr Goodbody-Gringley is CCMI's Director of Research, heading up CCMI's Vision 2025 Reef Resilience and Restoration Research team. Previously, Dr Goodbody-Gringley was an Assistant Scientist at the Bermuda Institute of Ocean Sciences (BIOS) where she led the Reef Ecology and Evolution Laboratory.  
Dr Goodbody-Gringley's research focuses on population structure, reproductive ecology, and genetic connectivity of a variety of organisms that inhabit tropical coral reef ecosystems ranging from inshore shallow reefs down to the mesophotic zone, with the goal of understanding how ecosystems function in order to maintain biodiversity. To address questions related to reef health, evolution, resilience, and recovery, she combines large-scale in situ ecological surveys, small-scale laboratory experiments, and molecular ecology. Dr Goodbody-Gringley's current projects include a collaboration with A. Trembanis from the University of Delaware using autonomous underwater vehicles (AUVs) in combination with technical diving to map deep reef systems and couple the physical environment with biological communities. She is also working with H. Putnam from the University of Rhode Island and J. Bruno from the University of North Carolina to determine thermal tolerances of corals to climate change and the capacity for corals to adapt over a single generation. In 2019, she traveled to Israel to work with T. Mass from Haifa University to explore how patterns of development differ between corals on shallow and deep reefs in the Red Sea.  
Gretchen completed her BSc at the University of Georgia and her Ph.D. at Harvard University in the Department of Organismic and Evolutionary Biology. She then held postdoctoral positions at Mote Marine Laboratory and University of Bologna, Italy. Gretchen has a broad background in benthic marine ecology and is particularly interested in the evolution of life history strategies and how that in turn serves to structure population dynamics and maintain genetic diversity.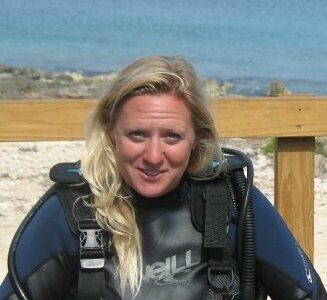 Director of Advancement
Kate has worked with CCMI since 2009. She has an MSc in Sustainable Development and over 20 years experience as a marketing and communications professional. Kate and her team manage the grant writing, donor management, fundraising, communications and strategic advancement for CCMI – everything is done in house.
Kate took a sabbatical from her career in 2007, to work as a dive instructor in the Cayman Islands. This was her first move to immersing herself in the marine environment for a living and remains her passion today. Kate is determined that the general public is given the opportunity to have a better understanding of the marine environment, via outreach and education from key research discoveries, so they can protect it for the future.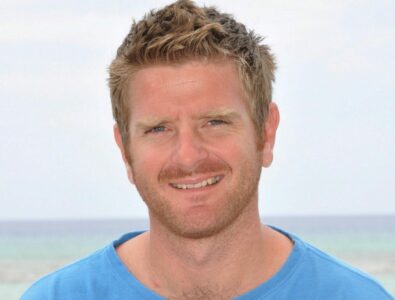 Business Manager
Rob Hedges is on his second stint with CCMI - he is well remembered for his leadership and abilities as our Ops Director from 2011-2015. Joining us again in 2019 as the Business Manager and based in the UK, Rob oversees the financial, HR and systems aspects of the company.
Rob has an academic background in coastal marine biology and over 10 years experience managing marine and tech operations. Previously, he was an ops and training manager at busy dive operation in Grand Cayman, and is also an IDC staff instructor. Rob combines a fantastic understanding of marine research in the field with the application of running a business. Rob therefore brings a wealth of experience to CCMI and will be responsible for keeping us compliant and up to date, as per the UK, US and Cayman Islands charity/non-profit regulations.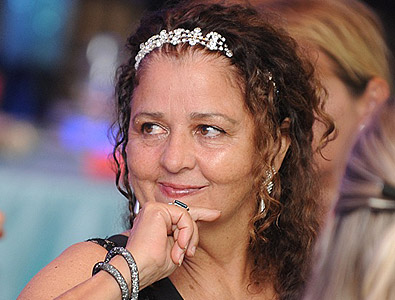 Founder
Carrie founded CCMI in 1998 and developed the organisation with a strong focus on protecting the biodiversity of coral reefs through research, education and conservation. As a professor of oceanography, Carrie has dedicated over 20 years to marine research in the Cayman Islands.
Carrie is an oceanographer and in 2016 was awarded a Fulbright Scholarship for work on the effects of rising sea level on coastal communities in the Indian Ocean. She established CCMI in 1998 and developed the Little Cayman Research Centre with a vision to advance the frontiers of coral reef science, conservation and education. Her Ph.D. in Marine Geology and Geophysics is from the University of Miami's Rosenstiel School of Marine and Atmospheric Sciences. As CCMI's founder, her deep-rooted curiosity is in the extinction risks of modern corals and she is concerned about the influence reef degradation has on coastal communities. She has partnered with collaborators from all over the world who work on topics including impacts of ocean acidification and climate change on corals, algae, and fish.
In an effort to bring attention to threats to reefs, she organized the 2016 symposium in London to "Rethink the Future for Coral Reefs' with CCMI's royal patron, His Royal Highness The Earl of Wessex. She contributed to the United Nations Chronicle, writing on the Sustainable Development Goals for the ocean and served as a member of the UN World Commission on Marine Protected Areas. As an educator, her greatest aspiration is for children to be ocean literate and she is invested in supporting early career scientists, especially in bringing science to society and in engaging women in science.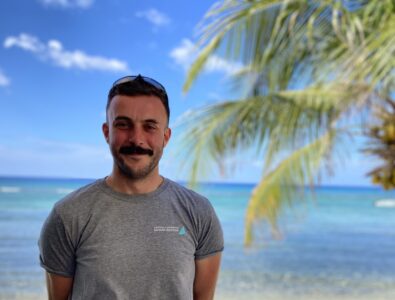 Research Technician
Matt Doherty is originally from England, where he earned his bachelor's degree in marine science from Swansea University and his master's degree in environmental management from Nottingham Trent University. Matt's most recent post was in the Seychelles, where he managed the restoration programme for the Marine Conservation Society. Prior to that, he worked at the Caribbean Netherlands Science Institute in Sint Eustatius where he completed his master's research and assisted with various research projects. Matt also has extensive experience with photogrammetry, having worked remotely for the University Haifa to create 3D models of coral reefs using machine learning technology as well as a strong background with statistical analyses and programming.
At the Little Cayman Research Centre, Matt's focus is primarily on CCMI's long-term coral monitoring projects, including the Healthy Reefs campaign, as well as monitoring involved with restoration and laboratory work for the National Science Foundation project.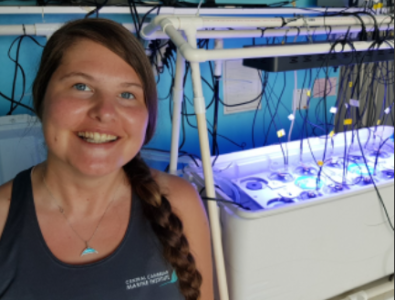 Research Technician
Janna has been scuba diving since the age of 11, and she is a PADI Assistant Instructor. But that's not all - she is also an amateur surfer, stand-up paddle boarder. and avid freediver. Janna has seen first-hand the effect of anthropogenic influences on an ecosystem that gives her pure joy and relaxation, so she personally sees it as a duty to try and repay this back.
While working on her Bachelor's degree in marine and freshwater biology at Aberystwyth University, Janna developed a strong interest in climate change ecology, investigating thermotolerance of temperate macroalgae for her Bachelor's project. This led to a Research Assistant position at King Abdullah University of Science and Technology in Saudi Arabia, where she later earned her Master's degree in marine science. From there, she targeted her interests to assisted evolution and coral restoration, which has taken her to Australia with the Reef Restoration and Adaptation Program and Palau at the Palau International Coral Reef Research Centre.
Janna plans to devote her career to working on solutions to mitigate coral reefs to climate change. Her work at CCMI as a Research Technician will primarily focus on coral restoration, including the RESEMBID project, which will examine how variations in thermotolerance translate to out planting success.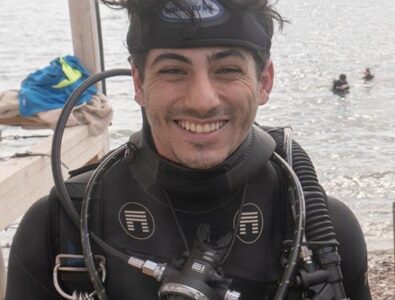 Research Intern
Originally from the United States, Leeav Cohen received his bachelor's degree in marine affairs from the University of Miami. Throughout his studies, he helped conduct surveys in the Keys as a scientific diver with the National Oceanic and Atmospheric Administration (NOAA).
Leeav is extremely passionate about anything water-related, stemming from his summers spent in Israel along the Red Sea. It was there that he first learned to dive and has since become a passionate technical diver. Witnessing the degradation of an ecosystem that he held near and dear to him throughout his life inspired Leeav to pursue a career in marine science. He is especially interested in examining the impacts of anthropogenic stressors on marine ecosystems.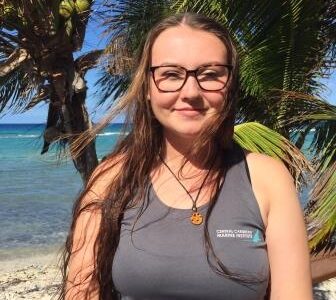 Ocean Science Scholar - Marine Education Intern
Originally from the UK, Georgie has lived in Grand Cayman for most of her life. Growing up around the ocean incited a lot of curiosity, which later sparked a passion for marine biology and environmental conservation. Georgie recently graduated from the St. Ignatius A-Level programme and is currently on a gap year. Before graduation, she was chosen to participate in CCMI's Young Environmentalist Leadership Course, where she was certified to the level of Rescue diver and received an introduction in marine science and environmental conservation. Since then, Georgie has received her Divemaster certification at DiveTech on Grand Cayman and  volunteers with the Cayman Islands Department of Environment on their Stony Coral Tissue Loss Disease (SCTLD) Response Team. She began the Marine Education Internship under the Edmund F. and Virginia B. Ball Foundation's Ocean Science Scholarship programme in January of 2023, and she plans to attend Dalhousie University this fall, where she will major in Marine Biology.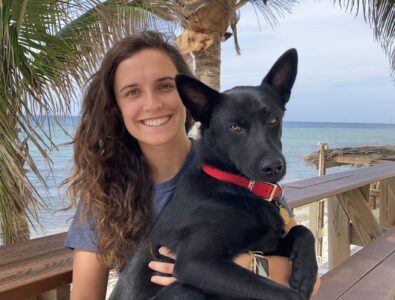 Education Co-ordinator
Victoria Mann has been a member of the Cayman Islands community since 2019, when she moved here from the UK to work in a school. She earned her bachelor's degree in biology from University of Chester (UK) with a specialty in conservation. Prior to joining CCMI as the Education Co-ordinator, she spent four years working in a school environment, gaining teaching experience in both the UK and Grand Cayman. Victoria is familiar with CCMI as she has been an enthusiastic volunteer, supporting various events and programmes with us.
Whilst working in a school to obtain her PGCE teaching certificate, she shared her passion for conservation with students, including starting an environmental committee and an environmental club (which merged with the island-wide group Protect Our Future). Victoria has also volunteered with local conservation efforts through Cayman EcoDivers and their coral nurseries, Plastic Free Cayman with arranging underwater and above water clean-ups, and supporting the Cayman Islands Department of Environment Turtle Team.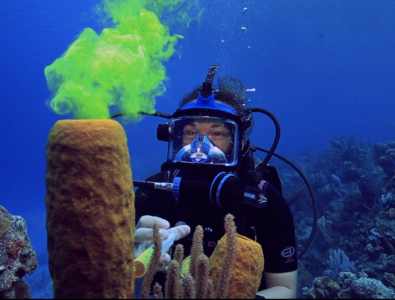 Education Manager
Katie first joined CCMI in February 2016, recently rejoined the team in March of 2022 as a volunteer, and she has now been named as Education Manager. She has a BSc in Marine Science and Coastal Geology from Coastal Carolina University and training from Nova Southeastern University's MSc in Marine Biology and Coastal Zone Management. In addition, Katie is a SDI Open Water Scuba Instructor and a DAN DEMP Instructor.
In her current role, Katie is responsible for the development, planning, execution, and support of the education programmes at CCMI, including providing oversight of CCMI's internship programmes and citizen science programmes. Katie leads all university level courses and further education programming, while assisting various research projects and teaching some K-12 programmes.
Katie's love for the environment and oceans in particular has been a lifelong passion, one that fuels her desire to teach and engage with everyone about its beauty and importance. Her goal is to ensure that every person who comes through CCMI's doors leaves inspired, with a better understanding of and a passion for our marine environment.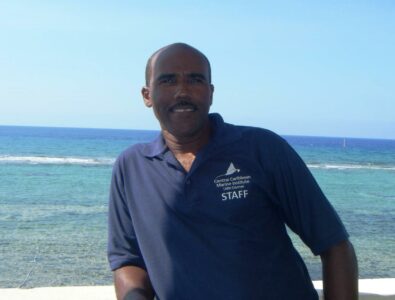 Maintenance Manager
Lowell first came to the Cayman Islands in the early 2000's to work seven years with Sam McCoys Lodge in Little Cayman before leaving on roll over for a year. When he returned to Cayman, Lowell came to CCMI in 2008, starting as a part-time employee and quickly  moving into a full time role after Hurricane Paloma. As Maintenance Manager, Lowerll is responsible for keeping CCMI's facilities maintained and captaining the boats. Originally from Guanaja, Hondurs, Lowell is a PADI divemaster and has an outstanding knowledge of the waters surrounding Little Cayman. He runs a safe and successful dive operation at CCMI and has developed a strong reputation among the repeat researchers and education groups. He has participated in many field research activities and has invaluable experience of the overall operations of the research facility. Lowell enjoys passing this knowledge onto to young students and researchers alike.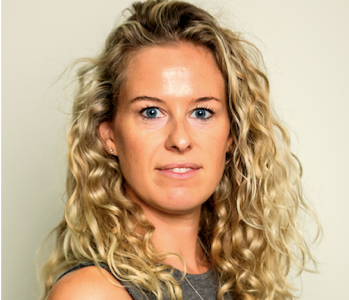 Financial Controller
Lauren Christie provides the accounting and Financial Controller role at CCMI through the Grand Cayman accounting firm, HLB Berman Fisher. At CCMI she is working with the directorship to achieve efficiency savings, transparency, and serves the financial reporting functionalities for the organization.  Lauren started her career with KPMG Audit in London in 2005 and moved to the Cayman Islands in 2008 where she specialized in financial services. She is a qualified Chartered Accountant (ACA), Chartered Financial Analyst (CFA) charter holder and holds the Certificate of Proficiency in Insolvency and has over 12 years of experience in the financial services industry.
Lauren is a board member and Treasurer of both the CFA Society of the Cayman Islands and the Museum Association of the Caribbean, and a member of the Cayman Islands Society of Professional Accountants, 100 Women in Hedge Funds and the International Women's Insolvency & Restructuring Confederation (IWIRC) as well as the Institute of Chartered Accountants England & Wales (ICAEW).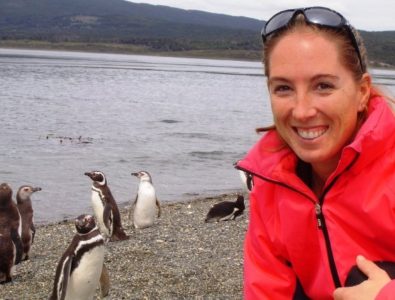 Project Manager
Robyn joined CCMI in 2018, and has lived in Grand Cayman since 2009, when she moved to the island from Bermuda. An environmental educator by trade, Robyn worked as project manager with the Cayman Islands Tourism Association and Tower Marketing, where she planned and organised projects such as Taste of Cayman and the Cayman Finance Student Education and Work Experience Programme. Her passion in life is helping people find their passion, especially if that is protecting and conserving ocean ecosystems. At CCMI, Robyn is the Grand Cayman based contact, responsible for organizing fundraising events, supporting education programmes on Grand Cayman, and supporting the development efforts as CCMI grows and implements new and exciting programmes.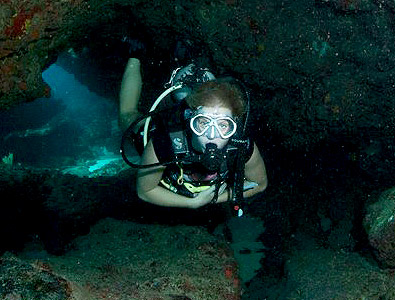 Science Communications and Development Manager
Beth came to CCMI in 2017 as a current resident of Little Cayman, where she had been working as a dive instructor/dive center coordinator. Beth has a Masters in Public Relations and Corporate Communications from Georgetown University, where she also worked in communications and event management. Prior to Little Cayman, Beth has worked elsewhere in the Caribbean as a dive instructor, and in her role at CCMI she is merging her passion for marine life with her skills as a communicator.  She is responsible for helping to develop and establish a Little Cayman communications plan and is supporting the development team in grant submissions.
Women in Ocean Science Award
To learn more about CCMI's Women in Ocean Science Award Scholars and Interns, please visit the WIOSA page.