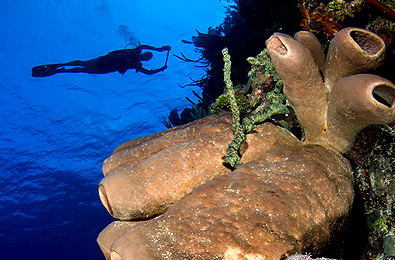 CCMI seeks to hire innovative, creative, early career scientists who can make great discoveries. Please check back regarding positions available in the future.
Current Positions Available
CCMI's key strategic goal is to become the premiere research institution, unlocking the clues to coral reef resilience and bringing relevant science to society. We seek extraordinary employees to help us bring to focus the positive changes that can occur when we reduce human impact on the planet.
We seek to hire a mature, experienced marine educator to manage the CCMI sponsored and visiting education programs. Through science education, outreach and communications, the Marine Education Manager will inspire a more sustainable marine environment. CCMI's programs aim to strengthen ocean literacy and ocean stewardship in the Cayman Islands; promote minority representation in science; and train and mentor a local workforce who value healthy oceans. Full position description and application instructions HERE.
We seek to hire a mature and experienced facilities and operations manager to maintain the physical facilities, manage field station operational personnel and field station operational budgets, and provide support for diverse research and educational programs. CCMI maintains well-funded internal research and education programs that require effective on-site leadership. Through strong organizational and operational leadership, the Field Station Manager will ensure safety and excellence while providing field and operational support for leading marine scientists and universities. Full position description and application instructions HERE.