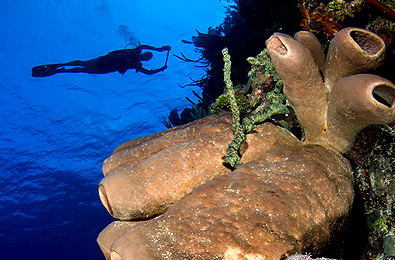 CCMI seeks to hire innovative, creative, early career scientists who can make great discoveries. Please check back regarding additional positions available in the future.
CCMI is seeking a new director to develop and implement a strategy that will establish CCMI as a globally-recognized premier field research institute in the Caribbean. The new director will lead a well-funded research program and establish a vibrant collaborative community working together to incubate new ideas to address contemporary issues facing coral reef ecosystems. Read the full position description HERE.
The Central Caribbean Marine Institute in the Cayman Islands seeks an experienced Research Manager to help plan, coordinate, execute and maintain field and lab research projects at the Little Cayman Research Centre. The work involves overseeing safe research dive operations including technical diving, maintaining research equipment (lab, dive, boats, field), building and maintaining flow-through seawater systems and other installations as needed by research projects. The research manager will assist the Director with planning field surveys, data collection and data management and reporting. CCMI conducts coral reef ecological research, maintains a long term monitoring program, a Coral Reef Early Warning System oceanographic buoy, and a coral nursery with related experiments.  The individual supports and reports to the Director of Research/Distinguished Scientist. We seek a versatile, energetic individual who can manage excellent lab and field research experiments under the direction of the lead scientist. Full position description and instructions on how to apply HERE.
The Central Caribbean Marine Institute will award one prestigious scholarship to a Caymanian or those with qualifying residential status, who are college-level students through the Edmund F. and Virginia B. Ball Ocean Science Scholars programme. The Ocean Science Scholar, Marine Education Intern will support all aspects of the education programs at the Little Cayman Research Centre working with students and their attending teachers and chaperones.
The programme seeks to recruit a Marine Education Intern to work at the Little Cayman Research Centre. The internship is designed to provide invaluable work experience that build skills for students at the entry level of a possible career in education, marine science, tourism, conservation, or related field of study.
The internship is an opportunity for students who have graduated from high school, who are attending college or who have graduated from college. Only applications from Caymanians or those with qualifying residential status will be accepted.
The purpose of the programme is to build local capacity among young Caymanian college-level students to become ocean stewards. The programme supports students interested in exploring careers in the marine sciences. Improving local capacity and capability to protect the ocean is at the heart of CCMI's mission and is the ultimate goal of this programme.
Full position details are available HERE.