YELC

Young Environmentalist Leadership Course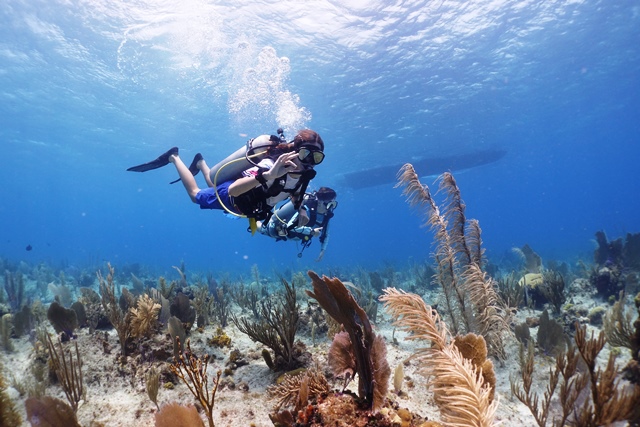 YELC 2023 PROGRAMME DATES
Application Deadline: March 17
Applicant Interviews: March 20 – 24
Dive Training on Grand Cayman*: March 25 – July 8
Little Cayman Dates: July 12 – 21
CCMI's Young Environmentalist Leadership Course (YELC) provides an opportunity for local students (ages 16-20) to carve their pathway into the water sports industry and marine sciences. YELC participants complete PADI Open Water, Advanced Open Water, and Rescue Diver certifications*, and they attend a 10-day intensive, hands-on experience with CCMI's education and research staff at the Little Cayman Research Centre. Students work on field projects as well as learn to use instruments and equipment to broaden their horizons and experiences that can be used in the workplace. Students also take part in night dives, lionfish dissections, CV workshops, mock job interviews, and assist with CCMI's ongoing research.
This programme works to build skilled and enthusiastic environmental ambassadors. Students are exposed to the breadth of opportunities in the marine industry, and as a result, they make important connections for employment and internships. Local businesses that may be involved in the programme include Go Pro Diving, DiveTech, Cayman Eco Divers Foundation, The Blue Iguana Recovery Programme, The National Trust of the Cayman Islands, Shark Conservation Cayman, Plastic Free Cayman, Red Sail Sports, Ocean Frontiers, ProYacht, Spinion, Cayman Kayaks, and government agencies include the Cayman Islands Department of Environment, John Gray High School, Clifton Hunter High School, the University College of the Cayman Islands (UCCI), and the Cayman Islands Further Education Centre (CIFEC). The YELC programme bridges an important gap for local students that do not have access to post-school education in the Cayman Islands, breaking down financial and educational barriers.
*Dive training is typically conducted on Saturdays with GoPro Diving on Grand Cayman. 
Download the fillable PDF application form HERE.
"I would say the programme actually put me on a career path… it really opened my eyes to what I wanted to do in the future."
Tyler Watler – YELC 2015

"One of the best experiences of my life." James Costa – YELC 2021

"This programme has given me so many networking opportunities for my future in watersports in Cayman. Everyone should apply for this programme and take advantage of the awesome opportunity that CCMI is offering. It allows people like me who grow up on an island to experience the underwater world."
Uton Whittaker – YELC 2018

"This trip to CCMI was a once in a lifetime experience that I will never forget, I've made so many friends and memories within the last 2-3 months that could last me a lifetime. This experience helped to mould my life path with greater knowledge and a better confidence in myself."
Jahzarah Bush – YELC 2022

"Amazing experience which taught me about marine conservation and research."
Martina Burton – YELC Assistant 2019 (YELC 2018 Participant)
YELC is supported by Foster's, Go Pro Cayman and Cayman National Bank.
Download the fillable YELC 2022 application.